Just one week left till we need to say Goodbye to Google Reader. As a really frequent user of GR, I was really sad about the news that they will shut it down. But however, blog life goes on and I tried to find good alternatives since some weeks.
First
Reader
that came to my mind was of course
BLOGLOVIN
, since I already use it as blogger and reader. Above all on my iPhone and iPad.
When you are new to Bloglovin, you can sign up and then go to:
Here you can import all your blogs you've read via Google Reader before. So nothing gets lost!
If you wanna read a post, you click on the link and you'll be directed to the homepage - this will count as a page view. What is really great for all bloggers. Moreover you can then comment, share and also like the post - all within Bloglovin! Isn't this great? One reader for everything!
For me it's the best alternative to Google Reader. Have you found another one? Let me know!
If you like you can visit and follow
My Moonriver on Bloglovin
here: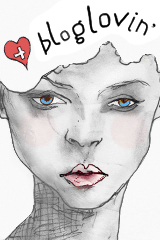 Have a great Sunday!
Love
K.